By Diane Amato for Royal Bank of Canada (excerpt from RBC's website)
June 24, 2020
2020 marks the five-year anniversary of the Truth and Reconciliation Commission's final report that details the history of Residential Schools. Through the 94 "calls to action" outlined within, the report launched a national movement toward reconciliation between Canadians and Indigenous people.
Within the Truth and Reconciliation Report, call to action #92 is directed to Canada's private sector. It calls upon corporate Canada to adopt the United Nations Declaration of the Rights of Indigenous People and asks for — among other things — meaningful consultation, long-term opportunities and the education of both management and staff on the history of Indigenous people.
In an effort to bridge the gap in education — and enable the private sector to fulfill this call to action — the film Economic Reconciliation was created. The hopeful and inspiring documentary was written by Indigenous writer and publisher Maurice Switzer and produced by Gemini-nominated Andrée Cazabon — a passionate ally to Indigenous people since 2007. Its inspiration, however, was David Sharpe, CEO of Bridging Finance Inc. and Chair Emeritus of First Nations University of Canada. Sharpe is a man who walks both worlds — a man who hid his identity as an Indigenous person for many years. "I felt if I came out and said who I am, that I would be excluded from power and opportunity," he reveals in the film. Following the TRC report, Sharpe felt the days of hiding were over. As a member of both the business and Indigenous communities, he wanted to compel his corporate counterparts to honour the call to action.
The release of the film marked the first invitation to the financial sector to learn about the Truth and Reconciliation Report and specifically about call to action #92. Featuring Indigenous and non-Indigenous leaders who share their insights, as well as a hopeful glimpse at a respectful and prosperous future, the film demonstrates that reconciliation is key to a thriving Canada for all.
A Screening for Corporate Canada
The film was screened at the Economic Club of Canada, exclusively for the private sector in 2018 . "It had taken four years after the TRC final report for the first conversation on Bay Street to happen," says Cazabon.
Nine survivors were honoured at the event, seated amidst corporate representatives, which led to inspiring and effective connections. The event was a success, and the call after the screening was unambiguous: "OK, corporate Canada," Cazabon said. "How are you going to use this film as a way to honour call to action #92?"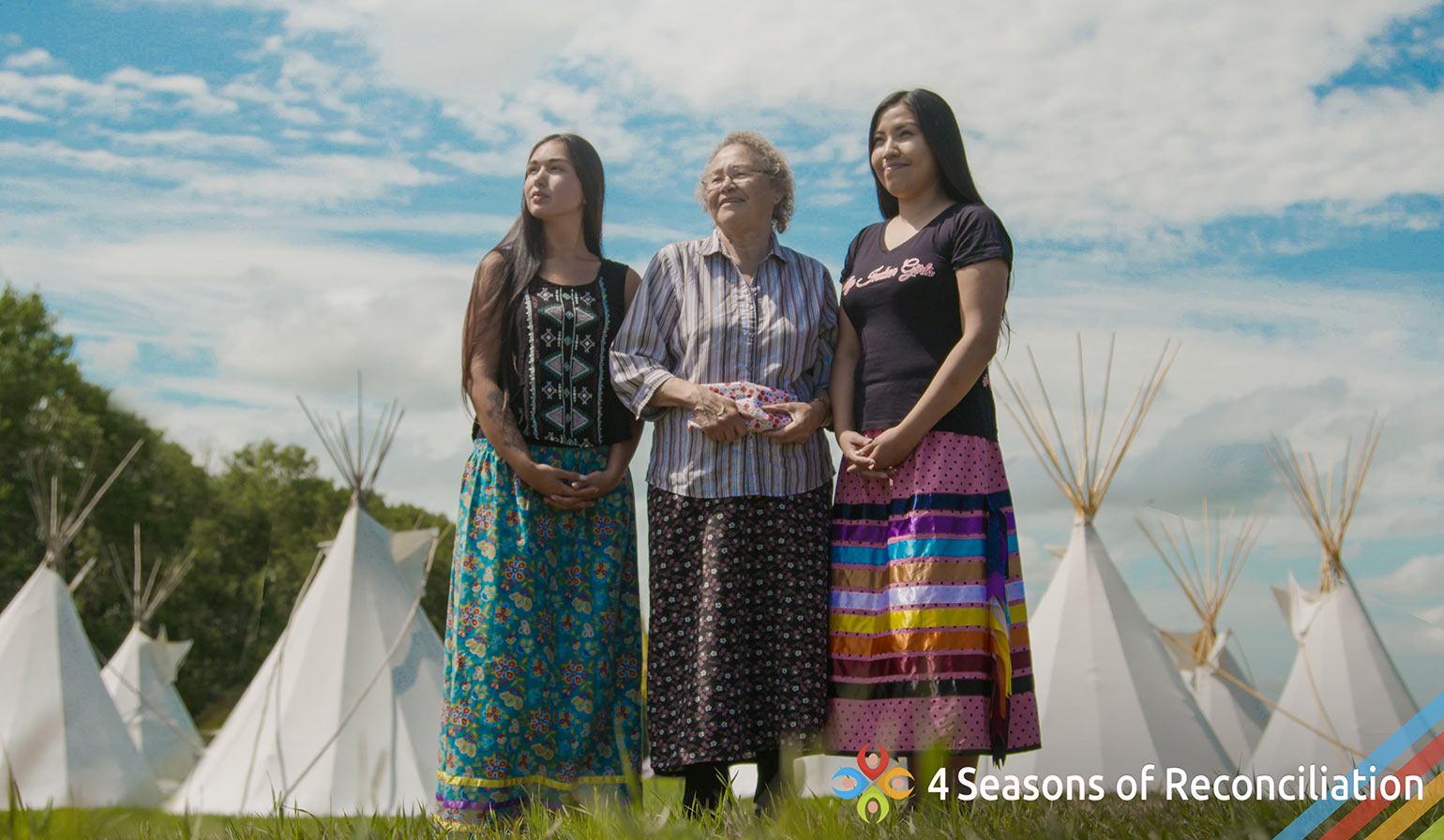 The Future Is Bright
There is a palpable sense of hope among Indigenous people and the Canadians who are dedicated to furthering the movement. As Dawn Madahbee Leach, GM, Waubetek Business Development Corporation says: "The door is wide open for those who want to work on economic reconciliation,"
Diane Amato is a Toronto-based freelance writer who loves to talk about finances, travel and technology.